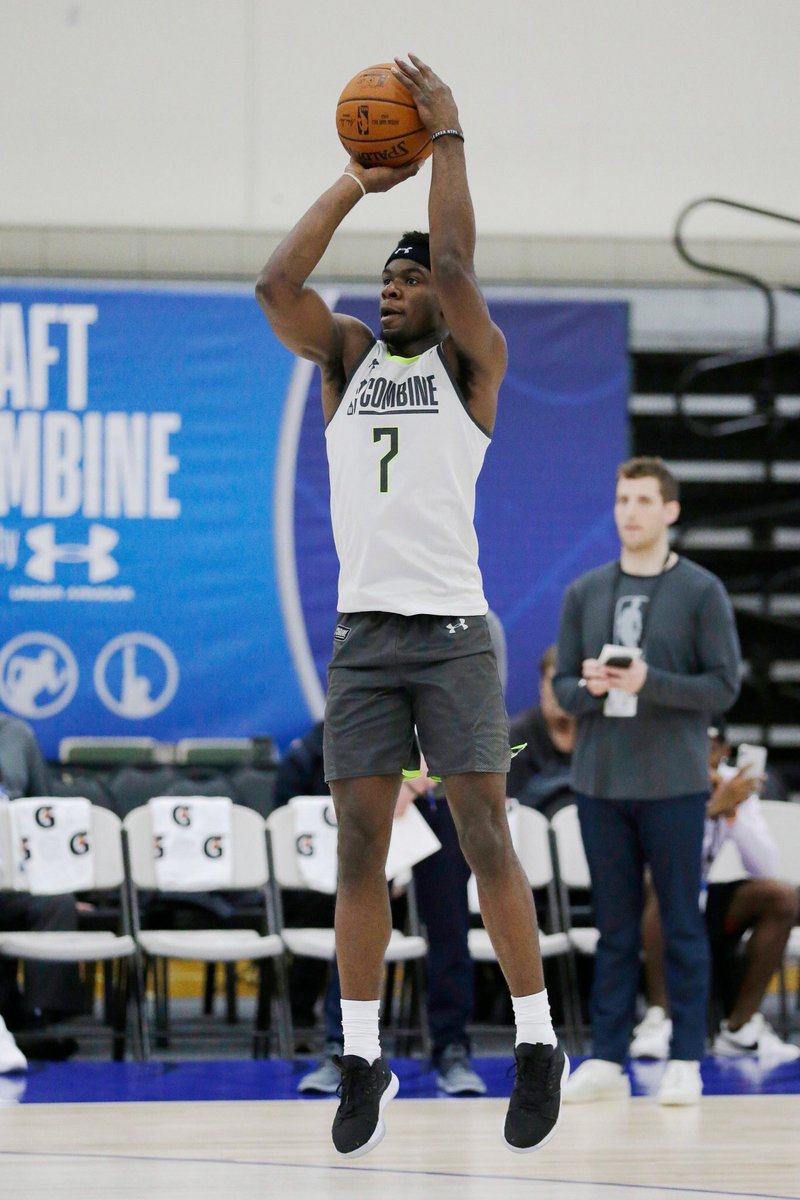 On November 21st 2011 vs Alcorn Central a 6'1 freshman got to dress out for the Southaven High School Varsity Basketball team. This was a bit of a surprise to the wide-eyed freshman because he only had a couple days of practice with his basketball teammates. He was coming off the football field where he was a wide receiver. He sat near the end of the bench in his warm-ups and heard his name called early in the 1st half by Coach Todd Arnold. He would proceed to score 17 points and pull down 9 rebounds that night. A week later at Center Hill he started the game and hit 3 straight 3's. Center Hill then went into a box and 1 defense against the freshman. TD and the Chargers would go on to beat Center Hill that night 51-47. Arnold knew then he had something special.
"Who is that kid?" while pointing at the bouncy broad shoulder freshman is a phrase that was uttered by many that 2011 night and for the next 4 years around high school gyms in Mississippi. Fast forward to the Pavillion in Oxford, when the rebels were playing the past 4 years, and you might again hear "Who is that kid?. In Chicago for the NBA Draft Combine a few weeks ago NBA scouts and executives looked at each other and ask "Who is that kid?". The simple answer to that question… "That's TD!"
When did you 1st hear about that kid named TD? Maybe you were in the Southaven Middle School gym half paying attention when he threw down a monster dunk against Horn Lake like current Charger football coach Eddie Stevenson was. Maybe you were at Grenada when former basketball assistant Jeff Edge's parents were in attendance for the 1st time and TD grabbed a fast break pass off the backboard for a highlight reel dunk the likes they had never seen. Maybe you were at the Mississippi/ Alabama All Star Football game when TD set a record for receptions in the games history. Maybe you were sitting on the couch watching Sportscenter and you saw TD posterize the Tennessee Vols on Top Plays his senior year at Ole Miss. Point is you likely have heard of TD.
What you might have over looked is the one characteristic that makes TD special. His loyalty! As everyone around Southaven and the surrounding area began to take notice of TD they would tell him and his dad, Terence Sr. that Southaven wasn't the best place for him. Their school was a perfect fit. Terence could have left and gone to play high school basketball anywhere in Memphis. But he never even gave it consideration. Terence could have played college basketball a lot of different places. Why did he choose Ole Miss? "I'm a Mississippi kid!" he would reply to those who ask. TD only played 6 minutes a game his freshman year for the Rebels. He could have transferred. But he didn't! He stuck it out. He finished what he started. Why? He is loyal!
Coach Arnold put it best when describing his former player Davis's journey from that middle school gym to where we he is today. "He is a genuinely good person that has beaten odds against him his whole life. From not having rides to practice and games to being told he will only be a college football player, to sitting the bench at Ole Miss his first year and now his drive to be a professional basketball player. That's TD!"
Terence Davis known simply as "TD" to us will watch the NBA Draft the same way most of ChargerNation will watch it on Thursday. In Southaven, Mississippi via ESPN with friends and family coming and going during the picks. We all will be waiting to hear the announcement… "With the (Pick #) in the 2019 NBA Draft the (NBA Team) selects University of Mississippi Guard Terence Davis." At that very moment NBA fans all across the world will ask "Who is that kid?" The simple answer to that question… "That's TD!"